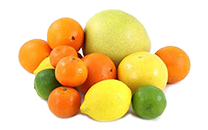 Citrus Fruits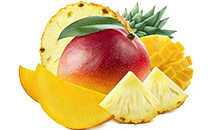 Tropical Fruits
Gooseberry
Pairs well with fresh pan fried fish, oysters, salads, canap̩s, smoked salmon, or spinach and ricotta stuffed cannelloni.
Throughout the harvest fruit is selected from progressively later ripening vineyard blocks, starting with the stonier free draining sites. The fruit is first crushed before being gently pressed and the juice cold settled. The juice is clarified and then inoculated with a select range of yeasts for added complexity and aromaticity during fermentation in stainless steel tanks before a long, slow temperature controlled fermentation. Immediate bottling after winemaking ensures the wine retain their fruit flavours and aromas
Oyster Bays philosophy is to produce fine, distinctly regional wines that are elegant and assertive with glorious fruit flavours. Accomplishing this goal starts in the vineyard and Oyster bay approach each vineyard block and parcel of wine individually.