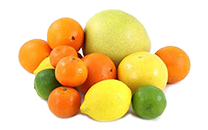 Citrus
Cranberry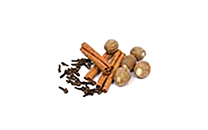 Spice
This wine is incredibly versatile when it comes to food pairings. The skin contact adds the slightest amount of tannic structure, meaning this wine opens itself beautifully to lighter meat based dishes. The aromatics pair beautifully with equally aromatic foods, like a Thai green curry, for example. It's acidic backbone cuts through the fatty richness of meats and cheese that you would find on a charcuterie board, as well as compliments lighter fare, such as a salad.
This is an Everything Wine exclusive. Joie and Everything Wine have a long-time relationship and wanted to celebrate this by making a wine specifically for them. This was an incredibly fun project, and we look forward to doing more in the future!
The fruit for this wine comes from one of our estate vineyards located just north of Oliver. The grapes were picked and sorted by hand, then destemmed, crushed, and soaked on skins for 4 days. Once the desired amount of colour and flavour was extracted, the juice and skins were pressed to tank to settle for another 48 hours. The juice was then racked off heavy lees and transferred to stainless steel where it was fermented at 17c using varietal specific yeast to help build aromatic complexity. After fermentation the wine was racked off lees, cold-stabilized, and filtered before being bottled in early January to preserve as much freshness as possible.