Not only have we launched a whole new brand but we're also excited about some remarkable changes to our website that will make it easier to browse and shop wine.
Its now easier to navigate our menu
Made it easier to find your favourite wine by improving the Search bar
You can now get delivery for beer and spirits
And its easier to see the availability of products at other stores or for delivery
These are just a few highlights but we hope you will see the benefits of all our changes.
Happy Shopping!!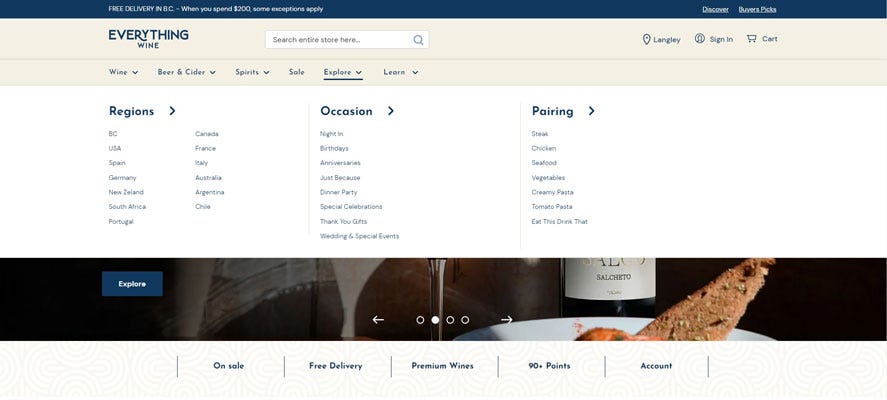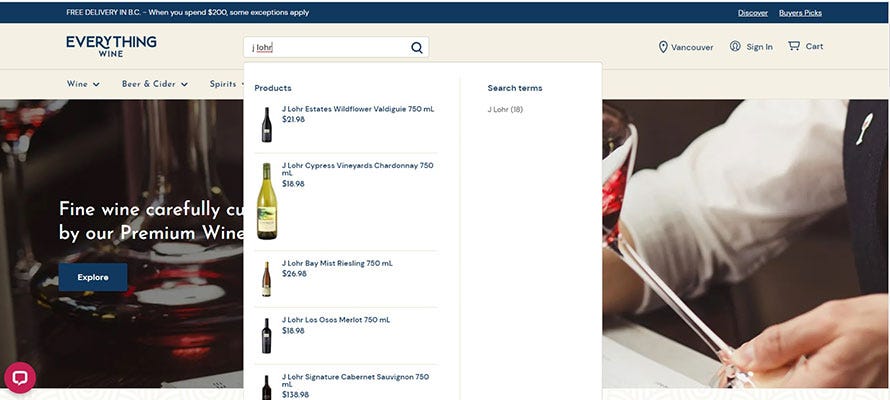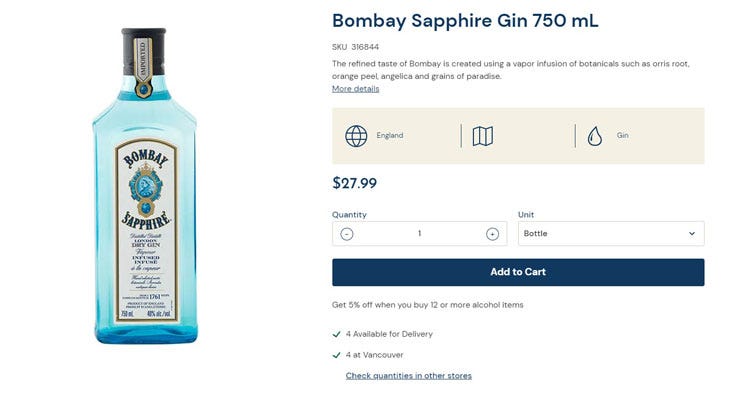 Alternate Product Availability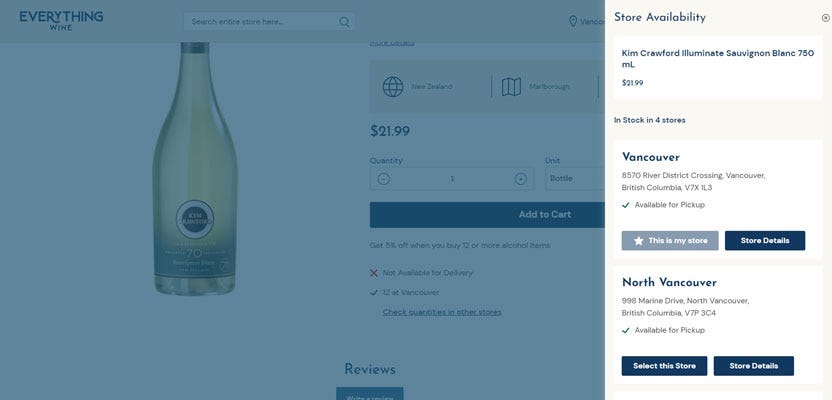 Indulge in the luxury of wine with our spacious and gorgeous Vintages Room, where you will discover rare and decadent delights. Our Vintages Room consultants are always searching for the perfect bottle, the mood-setter, the time capsule, the party winner, the left fielder, the groundbreaker; and we'll bring it to you without pretence and at a fair price. Come visit us today!
Here's a little peek at the store.
Yes, you see correctly! This location has a range of premium craft beers hand-selected by our beer experts and an incredible walk-in cooler for your convenience. Not sure what to try? Our knowledgeable beer consultants will be happy to help you find exactly what you're looking for
While you're here, why not explore our impressive assortment of spirits as well? From well-known favourites to unique, small-batch releases you'll be able to find it all under one roof.
Go on a wine, beer, and spirits exploration with us at 8570 River District Crossing. Phone 604-416-1672
FAQ
Where is the parking?
We have underground parking below the store. You can access the store by elevator from the parkade. There is also an above-ground lot just off the Sawmill Crescent East entrance.
What are your hours?
We are open Monday to Saturday: 10am to 9pm. Sunday: 11am to 7pm.
Do you sell Beer and Spirits at this location?
Yes we do! At this location only, we have a wide variety of ice cold beers and an impressive selection of spirits.
I've been to your other stores and they offer free tastings, does this location have that, too?
Yes! Everyday between 2 and 6pm you can walk up to our Tasting Bar and sample some delicious wines.
I don't know very much about wine, can you help me choose something?
Our store staff have all been carefully trained and have in-depth knowledge on wine, beer, and spirits to help you make the perfect selection to complement a meal, to gift, or to impress your in-laws!